Well it was absolutely gorgeous today...it was in the 70's!
After cleaning the house a bit Rachel and I went out to enjoy
the weather and found a fuzzy little catepillar.

He curled up into a little ball when Rachel first picked him up.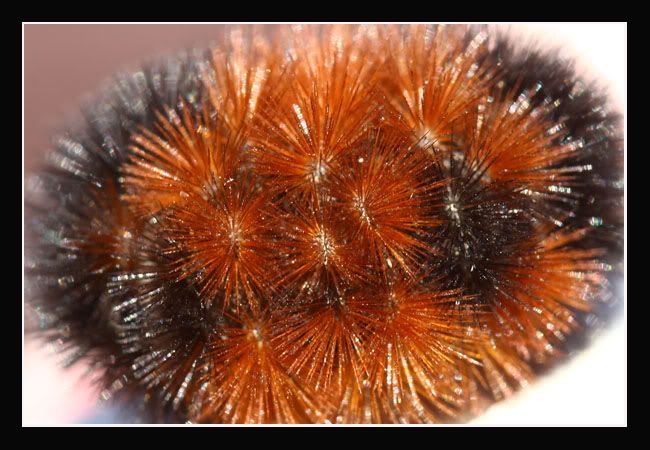 Then she put him on a stick for this shot.
Then when we got home we found these little ones eating...


And this one on the house waiting for his turn...